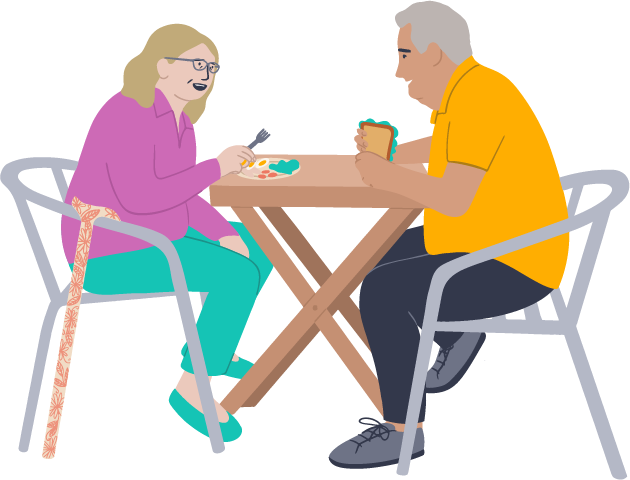 WE HAVE A FANTASTIC TEAM OF OVER
120 VOLUNTEERS
VOLUNTEERING OPPORTUNITIES
We have a wide variety of opportunities and always welcome enquiries from people interested in joining our teams. If you are interested in volunteering with us you can contact one of our services directly or call our Central office on 01273 322940 or email recruit@impact-initiatives.org.uk. We have listed specific volunteer role vacancies we are currently looking to fill below.
We value our volunteers highly and strive to ensure that each person:
Has a clear role description
Has the support they need to carry out their role
Is given the training needed for the role
Has all out-of-pocket expenses, e.g.. travel expenses reimbursed
We understand that people volunteer for many different reasons, including:
To gain new skills, knowledge and experience
To make a difference to the lives of others
To feel valued and part of a team
To spend quality time away from work or a busy lifestyle
To gain confidence and self-esteem.
To enhance a CV and improve employment prospects
To use professional skills and knowledge to benefit others (usually described as pro bono).
No matter what your age or skills, if you're keen to make things better for people in Sussex, we'd love to have you as part of our team.
Our volunteers contribute from 2 to 20 hours a week our youngest is currently 16 and the oldest is 88.
Examples of what our volunteers do range from running interest groups or gardening in our supported housing to helping children with art or reading, serving meals in our cafes and helping older people to and from our Centres.
You'll get full training for your role and we'll provide you with on-going support. You'll also have the support of members of our team of permanent staff. And you'll get all out-of-pocket expenses reimbursed.
For further information please contact the service you are particularly interested in directly.