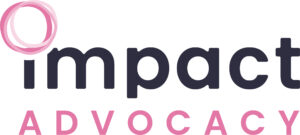 Our West Sussex Advocacy support remains available for parents with learning disabilities who are at risk of or in, childcare proceedings across West Sussex.
Impact's West Sussex County Council Funded Advocacy support however, will cease to exist on the 30th September 2023 and we are deeply saddened to see the loss of such valuable support for people living in West Sussex with learning disabilities, physical/sensory impairments or autism.
People using this support both through issue-based or self-advocacy, have fought hard to try to overturn the decision made by WSCC. We have been heartened to see so many demonstrating great self advocacy skills in campaigning and writing to local Councillors and MPs, yet unfortunately they have been unsuccessful in their attempts to safeguard funding for what people describe as a vital service to them.
'I liked that I had someone who could contact others on my behalf and help in getting them to listen when I couldn't'
'She understood our needs and made it as easy as possible to make sure we understood our paperwork and what they wanted us to work on and made sure our voices were heard'
'This is a big statement, but without my advocate I'm not sure I'd still be here!'
We would like to take this opportunity to say a big thank you to all those who have supported this service over the past nearly 30 years, including staff and volunteers who have helped people to improve their lives and ensured that their voices have been heard and listened to. Also to Referrers and Carers who have seen the value and difference that good advocacy can provide.  We are working hard to find ways to re-establish this service but for now would like to say thank you to all our advocacy partners and supporters.